London cabs up to thirty times as toxic as personal cars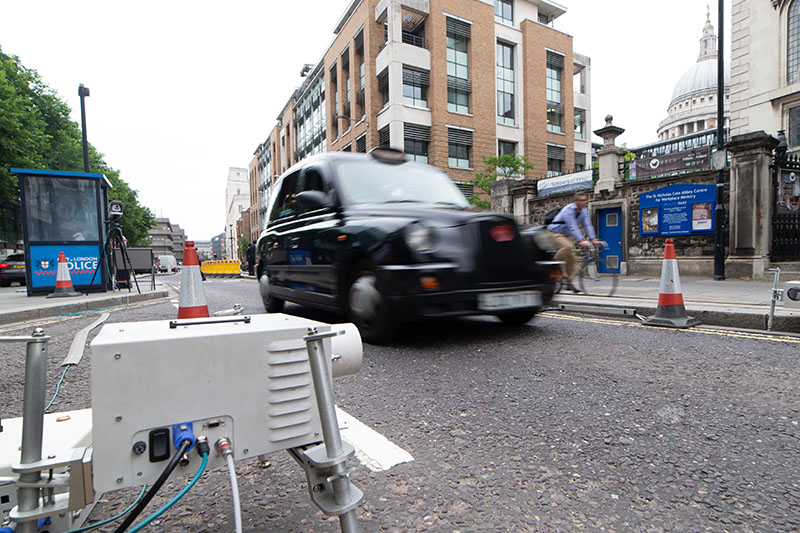 The Real Urban Emissions (TRUE) Initiative, launched its report on London's real world vehicle emissions on December 18th. This London data identifies Euro 5 black cabs as disproportionate polluters, while Euro 5 and 6 diesels passenger vehicles flout standards by an average of three times on city streets.
Measurements of the real-world NOX, particulate and CO2 emissions from over 100,000 vehicles - including taxis and buses – have been taken from across London. It highlights the disproportionate impact of black cabs on London's streets, and the serious breaches of emissions limits by all diesel vehicles' respective standards.
Further findings include:
Black Cabs
Euro 5 black cabs, some of the newer models, are producing at least 50% more NOX than of the Euro 3 or Euro 4 models.
The most common black cab models in London are polluting the streets with nitrogen oxide (NOX) emissions up to 30 times the level of personal petrol cars of the same age.
Average NOX emissions from cabs per KG of fuel used have actually seen a measurable increase in the past five years.
Cars
Euro 5 models and older are responsible for approximately 60% of greater London's NOX emissions from passenger cars.
London's Euro 5 and Euro 6 diesel cars are, on average, producing six times more NOX than equivalent petrol cars.
Buses
The average bus fleet NOX emissions have fallen by 65% in the past five years.
The data has also been incorporated into TRUE's rating system, an innovative and interactive database which rates vehicles on their emissions. TRUE has used the International Council on Clean Transportation's (ICCT's) methodology to create a traffic light rating system which grades cars based on their real-world nitrogen oxide (NOX) exhaust emissions. The new data allows TRUE to rank about 117 additional vehicle families covering 509 new models. In particular, the data contains twice as many measurements for Euro 6 vehicles. That additional data raised the number of Euro 6 vehicle families we can rate with confidence from 89 to 136. The TRUE rating now covers 98% of vehicles using internal combustion engines sold in Europe in 2017.
Further data from testing undertaken by TRUE in Paris, and a host of other cities will be added to the rating system in the future, to enable cities to identify their key emissions issues.
Sheila Watson, Deputy Director of the FIA Foundation, commented: "Dirty vehicles have been clogging the air with their toxic exhaust fumes, and taking a huge toll on the health of Londoners, especially children, for too long. Both policy makers and consumers have not seen the improvements in emissions which they should have based on the measured emissions of vehicles.
"Evidence-based policy is the only way cities can have a significant impact on air quality, but that demands reliable real world data. That is why FIA Foundation is delighted to support this work, in partnership with the Greater London Authority and the Mayor, which we hope will strengthen the transport policy framework for a cleaner, safer city."
Drew Kodjak, Executive Director of the ICCT, "Cities in Europe are currently at the forefront of dealing with the health crises brought on by highly polluting vehicles emitting many times over regulatory limits in real-world driving. ICCT is pleased to be part of the TRUE initiative and to work with London's Mayor's office to collect and analyze real-world vehicle emissions data that can be directly used to inform policy action as well as consumers in London. The report and data being launched today represent a milestone in our continuing collaboration with London.
The Mayor of London, Sadiq Khan said: "London's air is so toxic it damages children's lung growth, causes thousands of premature deaths and increases the risk of asthma and dementia. We know that dirty vehicles are responsible for half of our NOX air pollution – and this new data from TRUE and ICCT reveals the stark health impact of polluting diesel taxis on our streets. It also underlines why we at City Hall have been delivering hard-hitting, urgently needed policies to tackle vehicle emissions, such as cleaning up the bus fleet and introducing the world's first Ultra Low Emission Zone, 24 hours, seven days a week in central London from next April. We all need to play a part in cleaning up our toxic air and while I am encouraged that almost 1,000 taxi drivers have switched to cleaner electric taxis, this damning report really highlights why we need to accelerate their uptake."
For more information please contact: Kate Turner on 0207 747 5195, k.turner@fiafoundation.org