Two years of TRUE in action, testing real-world emissions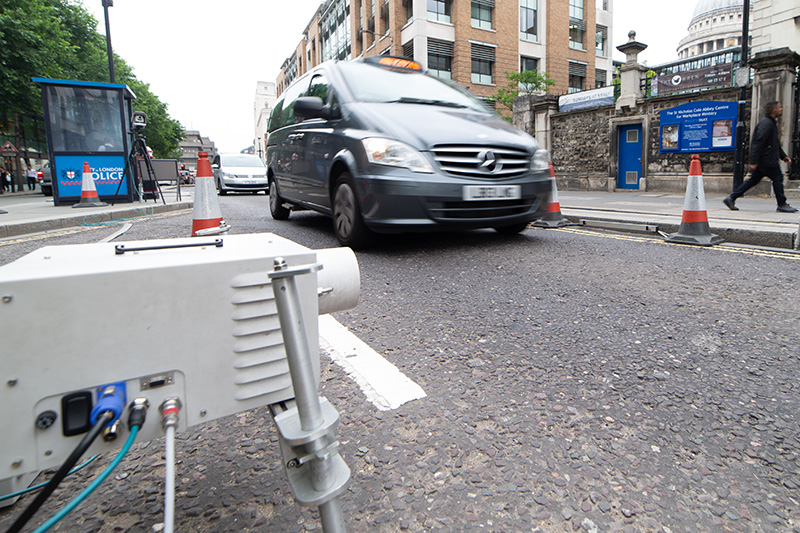 About the TRUE Initiative.
The Real World Urban Emissions Initiative celebrates two years of the TRUE vehicle database using real-world emissions testing and world-leading analysis for consumers make cleaner, healthier car choices and expert research to inform legislation for cleaner cities.

The first phase of the database used data collected across Europe in the CONOX project, which was funded by the Swiss Federal Office for the Environment. The measurements from 375,000 individual cars made it is the largest collection of data on vehicles emissions in Europe at the time. Subsequent on-road emissions testing commissioned by TRUE and analysed by ICCT, in both Paris and London has increased the size of the TRUE vehicle database to include more than 1.2 million vehicle measurements.
The TRUE rating system was also launched at the same time using the International Council on Clean Transportation's (ICCT's) methodology to create a traffic light rating system which ranks cars based on their real-world nitrous oxide (NOx) exhaust emissions. Green is a 'good' rating, yellow is 'moderate' and red means that a vehicle produces more than 180 mg/km of NOx and is 'poor'. Anyone can search for the TRUE rating of a car by make, model, engine displacement, fuel type, and Euro standard. The same system has been adopted by the Mayor of London to help the city's citizens make more informed choices when buying second-hand cars.
The findings of all testing and analysis confirm that real-world NOx emissions are systemically much higher from diesel cars, and this holds true for even some newest (Euro 6) models.
Testing in the two pilot cities also revealed significant findings with local and international impacts; in London, Euro 5 black cabs were identified as disproportionate polluters, while in Paris, testing revealed up to a 30% increase in nitrogen oxide emissions from diesel cars at higher summer temperatures and that motorcycle emissions of certain pollutants "greatly exceed" averages for both petrol and diesel cars.
The findings of TRUE's work has directly influenced transport policy – Mayor of London, Sadiq Khan, announced findings to tackle black cab emissions and support drivers switching to new zero-emission capable taxis, informed by TRUE's findings.
Sheila Watson, Deputy Director of the FIA Foundation, said: "We are extremely proud of the work of the TRUE Initiative – the past two years has shown the scope and potential of real-world emissions testing. The significant findings on the Euro fleet have far-reaching implications for cities across Europe and, as TRUE expands its reach, for cities across the world tackling dirty air."