Scottish real-world vehicle emissions testing most extensive in Europe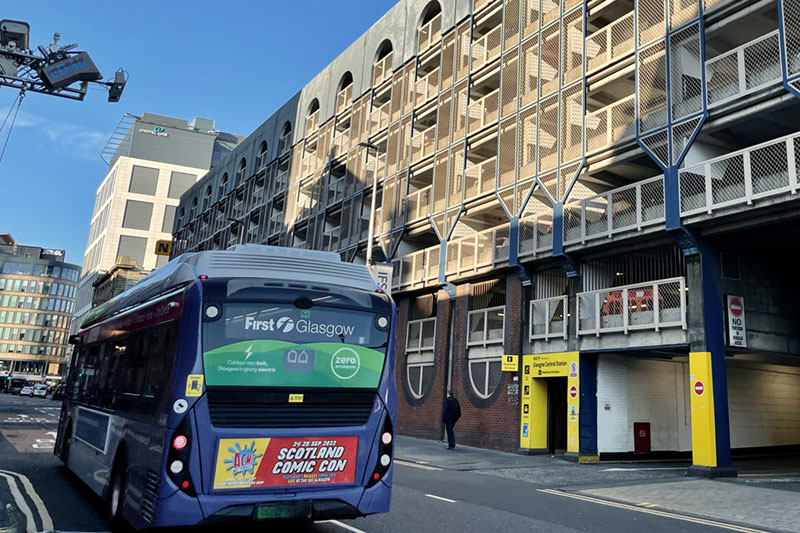 Transport Scotland is carrying out the most extensive remote sensing testing campaign in Europe to date, led by Transport Scotland in conjunction with TRUE Partner the International Council on Clean Transportation (ICCT), Hager Environmental & Atmospheric Technologies (HEAT), and Element Energy.
The first-of-a-kind project is collecting real-world emissions data from the streets of Edinburgh, Glasgow, Aberdeen, and Dundee over a 3-year period to support evidence-based transportation policies at the local and national level. Understanding and monitoring real world emissions will help to identify solutions that can bring the biggest improvements to air quality in cities.
Remote sensing is currently being conducted in and around the Scottish low-emission zones of all four cities in Scotland simultaneously. So far, 480,000 real-world emissions measurements have been collected. The NASA-Spinoff technology, EDAR is a top-down remote sensing technology that deploys state-of-the-art lasers to measure tailpipe gas emissions, such as nitrogen oxides and particulate matter, which have significant implications for health and the environment.
Initial findings will be published in a technical note by the ICCT later this month, providing insight into key findings of the analysis on passenger car, taxi, and private hire fleets. This includes nitrogen oxide emissions from vehicles by Euro standard, the potential impacts of the low emission zones, and identification of vehicles with the highest emissions contribution. In a broader context, lessons learned throughout the project will serve as a useful tool for other European countries or cities considering similar remote sensing deployments.
Findings from this study will help inform the future development and applications of the remote sensing network envisioned for Scotland. The TRUE initiative supports such use of remote sensing data to inform policymakers, regulators, and consumers about harmful levels of emissions from on-road vehicles.